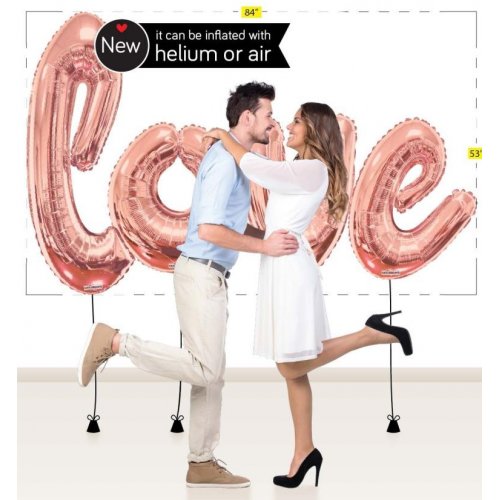 Large Rose Gold Love Balloon
Rose Gold GIANT 84x53in Script LOVE
This giant Rose Gold Love Script foil balloon kit includes 4 individual script letters (l, o, v, e) with hang tabs and self sealing valves plus 3 double sided tapes to join the letters.
This kit can be inflated with helium and attached to weights or inflated with air and hung using the hang tabs.
When inflated, it is 134cm (53 inches) tall x 213cm (84 inches) wide.
When purchased helium filled will include weights & attached at floor height