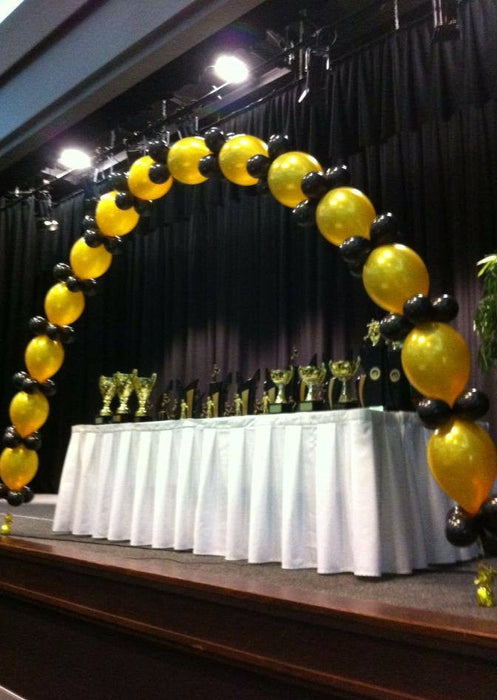 Link-o-Loon Arch ~ 15 Balloons
These balloons look great at a birthday party, engagement, corporate function or any occasion.
Available in a great variety of colours.
The balloons are helium filled and will float from 10 -12 hours, with Hi-Float 24 - 48 hrs if handled correctly. (extra charge applies)
Approx double door size.
Excellent prop for memorable photos of your event.
Suitable for Store pick up or Delivery (fees apply for delivery) on the Sunshine Coast available.
THESE INFLATED BALLOONS CAN NOT BE EXPRESS POSTEDÂ 
Please follow these steps:
When you proceed to CHECK OUT - SHIPPING METHOD -You must choose  either to
COLLECT at the store no charge 

or

DELIVERY Sunshine Coast area - Charges appl