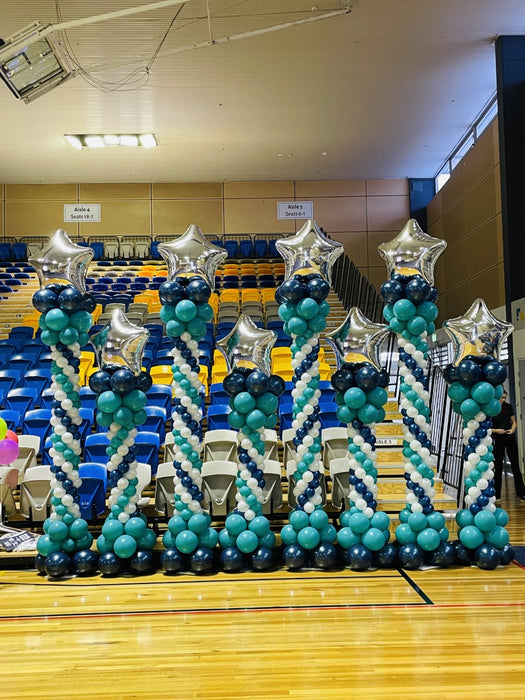 Balloon Pillar - Waisted with large Star
Balloon PILLAR - STAR TOPPED PILLARS are excellent for GRADUATIONS, store openings and promotions. Also suitable for functions, and grand entrances. Approx 2.m tall. Many colour schemes available.
Price does not include Delivery
These colours are Quartz Purple, Lavender and White with a silver star foil on top.
NOT AVAILABLE FOR STORE PICK UP