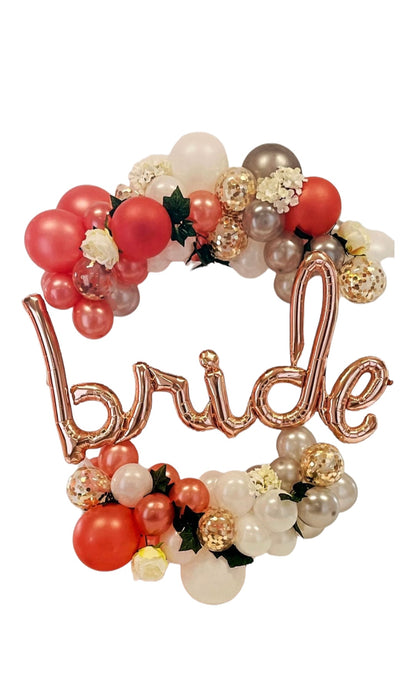 Bride to be Balloon Hoop With Flowers
Price subject change if adding more to hoop.
This love hoop is made with love and is perfect for any backdrop behind a bridal table, cake table Wishing well etc. at your wedding or engagement.
The hope is 60-70cm  in dimensions
A huge range of colours available to match your colour of your special day.
This hoop is hung from the roof attached to clear wire, also can be just put on a table for decorations..
COLLECT from the store is available but terms & conditions of the hoop are in place, 
Please call 07 54793113 to talk with one of our friendly staff