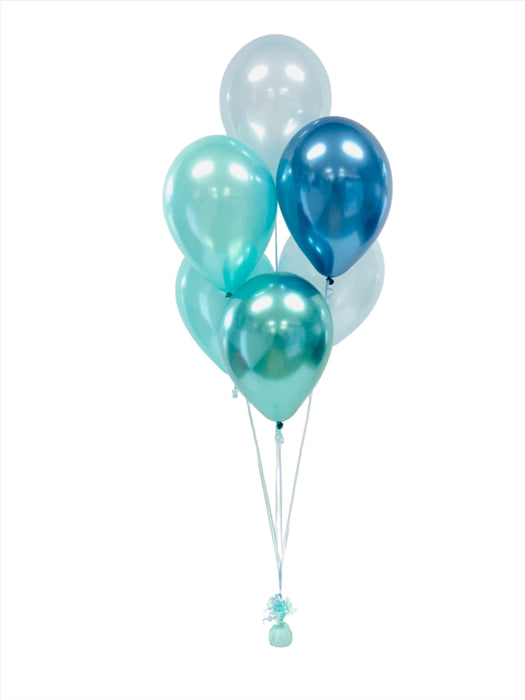 Green and Blue Balloon Arrangement
These balloons look great at a birthday party, engagement, corporate function or any occasion.
They stand approx 21.8m tall, the balloons are helium filled and will float from 10 -12 hours, with Hi-Float 24-48hrs if handled correctly. (extra charge applies)
Corporate printed or corporate coloured balloons can be used.

INCLUDED:

6 x 11" & Plain latex balloons ( colours & print of your choice) 

balloons are HELIUM filled 

1 x Balloon weight
THESE INFLATED BALLOONS CAN NOT BE EXPRESS POSTEDÂ 
Please follow these steps:
When you proceed to CHECK OUT - SHIPPING METHOD -You must choose  either to
COLLECT at the store no charge 

or

DELIVERY Sunshine Coast area - Charges apply