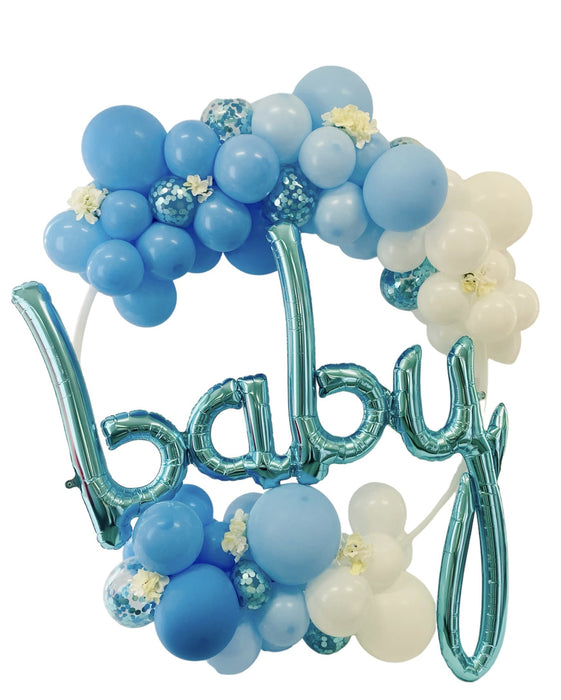 Baby Balloon Hoop With Flowers - Boy Or Girl
Baby themed Balloon Hoop With Flowers choose your gender Make an entrance and a statement at the same time! Add a pop of fun and whimsy to any special event with this one-of-a-kind baby balloon hoop - perfect for a Baby Shower !
Price subject change if adding more to hoop.
The hope is 60-70cm in dimensions

A huge range of colours available to match your colour of your special day.
This hoop can be hung from the roof attached to clear string, also can be just put on a table for decorations..
COLLECT from the store is available but terms & conditions of the hoop are in place
Please call 07 54793113 to talk with one of our friendly staff