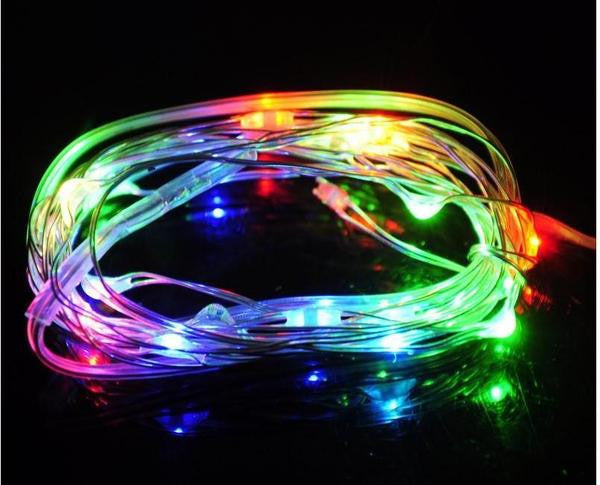 Multi Coloured Wire Fairy Lights 3m
Our battery operated Fairy Lights are beautiful when used to illuminate any decor piece for a special event. The set of fairy lights is sleek in design with an easy-to-hide battery case, measuring just 6.4cm long x 2.8cm wide x 0.8cm high.
The 3m wire fairy lights look stunning wrapped around vases, and used in a variety of different wedding centrepieces. They are also very popular to light up Christmas decorations and Christmas trees.
The 3m wire fairy lights feature ultra fine silver bendable wire with 30 brilliant 4mm micro led lights, evenly spaced along the wire. The wire string of lights may be submerged in water, lighting up a vase, but the battery pack must be kept on the outside of the vase, out of the water.
 
2 x AA Batteries Included