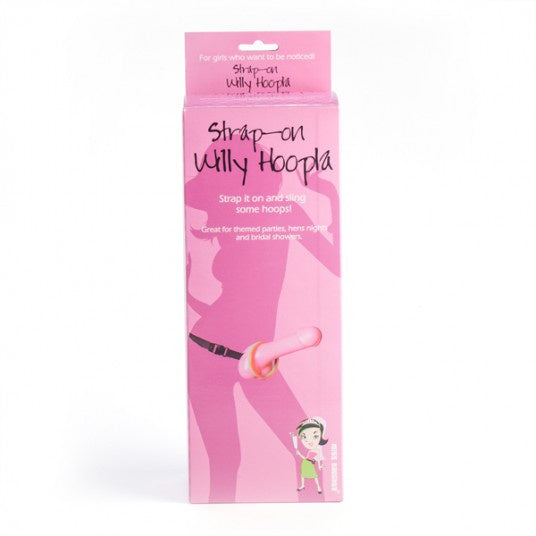 Strap on this huge pink willy and get ready to play the naughtiest game of hoopla
Your friends take turns to land the rings onto your huge willy
Create the naughtiest rewards/punishments
Includes a 9 inch strap-on willy and 6 assorted colour rings

Add some cheeky fun to your Hens Night with the Strap-On Willy Hoopla Game. Take turns with your friends between throwing the hoops, and wearing the pink strap-on to catch them. Heaps of fun, no man required!